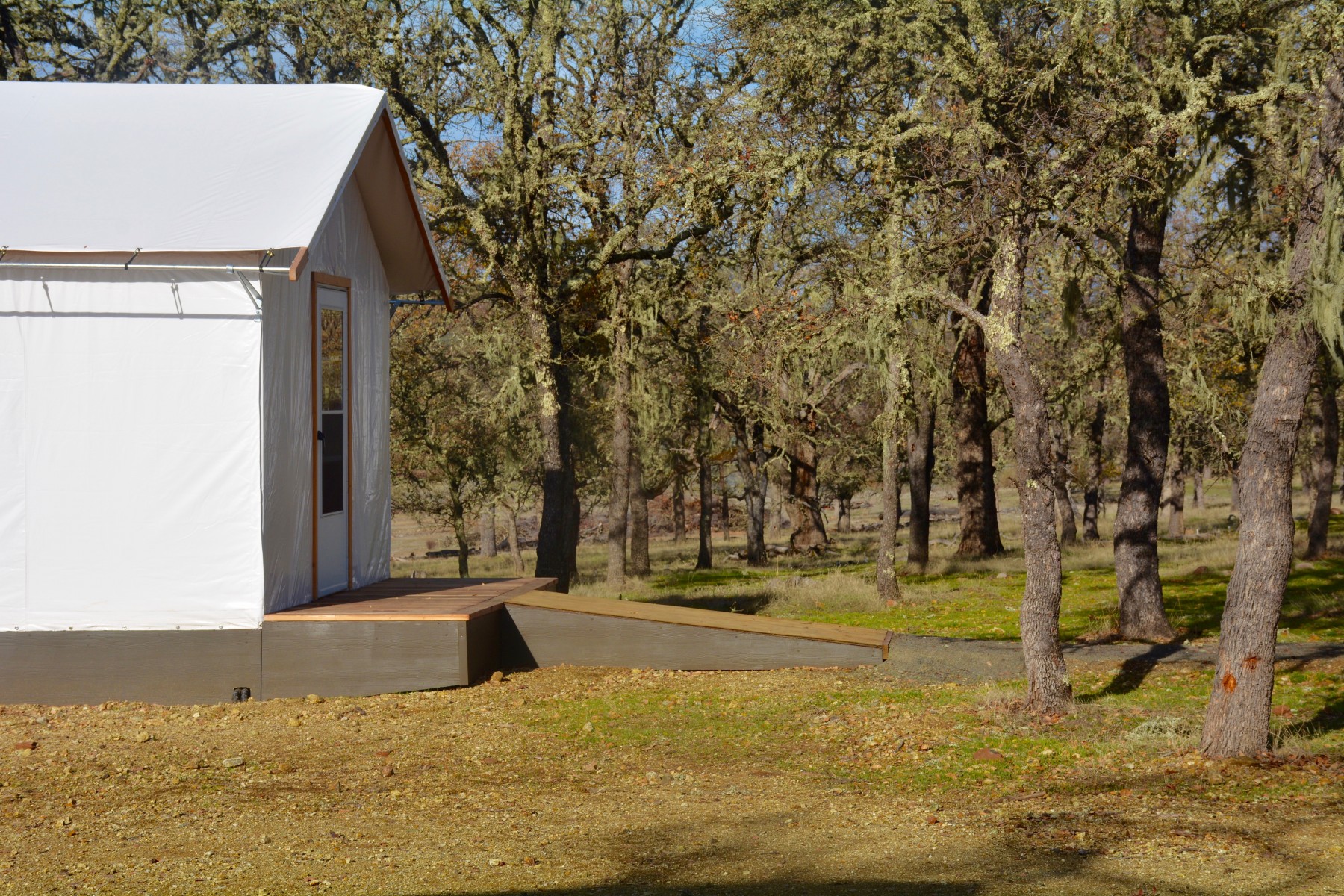 Two-Day Wilderness First Aid at EcoCamp Berryessa
Dates: Thursday and Friday, April 27 and 28, 2017
Time: 8:00 am to 5:00 pm both days
Cost: $150 (+ processing fee) per person for the 2-day course
(Classes do NOT include CPR.)  Click here to purchase tickets.
Age limit: no one under the age of 18 may attend this training.
In partnership with the Napa County Open Space District, and Foster Calm, Tuleyome will be facilitating a 2-day Wilderness First Aid course at EcoCamp Berryessa in Napa County.  Click here for more information.
The first aid classes will take place on Thursday and Friday, April 27th and 28th, from 8:00 am until 5:00 pm.
Tuleyome will be providing a light breakfast, lunch and dinner for each participant on the 27th and 28th only; if you have special dietary needs please bring your own food.
Tuleyome will have compostable plates and cups on hand, but we ask that you bring along your own plates, cups and utensils if possible.
All participants agree that they have read, understand and will abide by our Waiver of Liability. CLICK HERE to read and download a copy.
Once payment is tendered, there will be no refunds, UNLESS Tuleyome cancels the class.
The instructor will require your full name and mailing address to send you materials prior to the course and to send you your certification cards after the class.
Participants are welcome to come late in the afternoon on Wednesday, April 26th to camp overnight.  If you decide to come early and stay late, you will be responsible for your own meals on that day.  All participants must be ready to leave the camp by 5:30  pm on Friday, April 27th as there will be another group coming in to use the camp after that time.
 OVERNIGHT CAMPING
EcoCamp Berryessa has 8 canvas houses with 8 bunk beds in each house for overnight camping, or you can opt to bring your own tent and camping gear.
Spots inside the houses are available on a first-come, first-served basis. Space is limited and RSVP's are required. Although we will attempt to make accommodations, we cannot guarantee a separation by gender, or that all members of your party will be able to stay together in the same house.
The bunk beds come with a thick firm mattress, but you will need to bring your own sleeping bag and/or bedding and pillows.
All canvas houses have access to electricity.
ABOUT THE CAMP
EcoCamp Berryessa is an environmental education camp located on the peaceful northern shoreline of Lake Berryessa. The camp, which was completed in 2015 and funded through a major grant from the State Coastal Conservancy, features solar power, showers feeding into a graywater system, environmentally friendly composting toilets, permanent tent cabins, a stone amphitheater, a canoe/kayak launch, a beach, and countless paths and trails connecting the visitor to the beauty of Lake Berryessa, which surrounds the camp on three sides. In keeping with its name, EcoCamp Berryessa was designed with an eye to energy-efficiency, use of natural and/or recycled materials, and resource conservation. The camp is located at 7850 Berryessa-Knoxville Road, just north of the Putah Creek Bridge. Consisting of approximately 10 acres, the site is characterized by blue oak woodlands, open grassland, and chamise. Several pair of osprey nest at or near the camp and it is not unusual to see bald eagles, river otter, and a resident grey fox.  In April, the site should be particularly attractive.