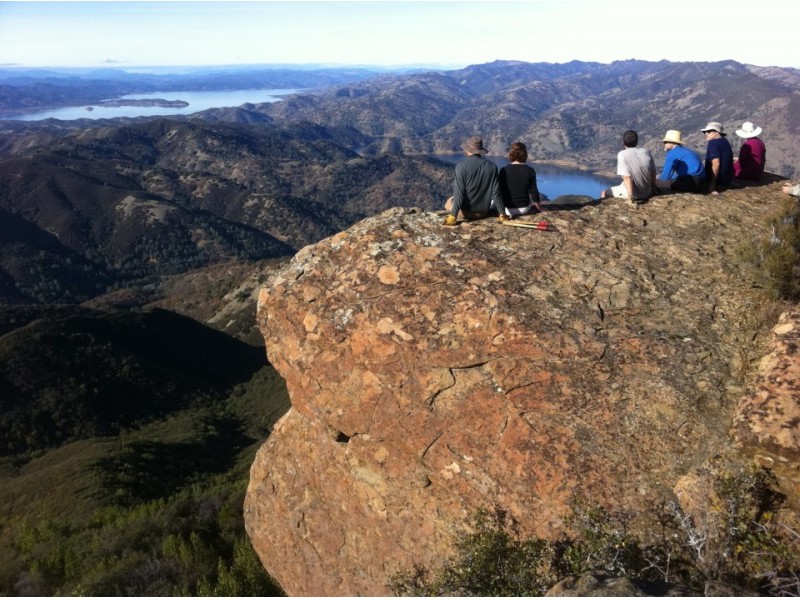 Tuleyome is hosting three family-friendly educational events in March. The events, made possible through a grant from the National Environmental Education Foundation, will be held at two locations in the Berryessa Snow Mountain National Monument region and are free to the public. The Bureau of Land Management (BLM) is assisting with these events.
Wildfire Ecology – March 11
Jeff Tunnell from the BLM will speak on BLM wildfire management and how it has changed over the years. He'll bring some tools for hands-on demonstrations and the group will  hike through a burned area to discuss how fire affects plant life.  The hike will start at  the Redbud Trailhead, off Highway 20 in Lake County.
Habitat Restoration – March 18
Join us to learn about the animals in the region from Kay-Leigh Barnitz from the BLM! Kay-Leigh will share on bald eagles, elk, bobcats, mountain lions, rattlesnakes among many of the other species that live at Berryessa Snow Mountain. The event includes hiking to Baton Flat/Cache Creek (about 5 miles round trip) will be a great opportunity to get a close up view of a full Cache Creek.
Archaeology – March 25
Chris Lloyd, a BLM archaeologist will speak about homesteading in the region. This event will be at Cowboy Camp on Highway 16, one mile south of Highway 20. The group will hike to a homestead about 45 minutes from Cowboy Camp. Representatives from Backcountry Horsemen will be on hand (with horses!) to give a packing demonstration.
All events will start at 9:30 am and will last about 4 hours.
Contact Nate Lillge at nlillge@tuleyome.org with any questions or to sign up.